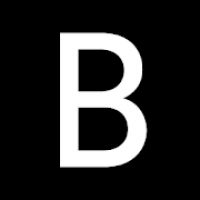 Blockfolio - Bitcoin and Cryptocurrency Tracker
Puan: 4.00 (Oylar: 1)
Blockfolio is the world's most popular FREE Bitcoin & cryptocurrency portfolio tracker app, with support for 8,000+ top cryptocurrencies. Join millions of others and track your entire crypto portfolio in one place, get detailed crypto price and market information, and receive Signal updates directly from crypto team leaders. Bitcoin price tracking made easy with this crypto tracking app.Key Features:
CRYPTOCURRENCY PORTFOLIO TRACKING
■ Track crypto prices of over 8,000 top crypto coins, altcoins & tokens (Bitcoin Cash, Bitcoin Gold, Bitcoin Diamond, Binance Coin, Litecoin, Ethereum Classic, Ripple, Cardano, Monero Classic, Monero Original, ReddCoin, Siacoin, Augur, Zcash, DigiByte, OmiseGO, TenX, MonaCoin, Dogecoin, EOS, MIOTA, XVG, ZRX & many more).
■ View your portfolio in 100+ fiat currencies (USD, EUR, JPY, GBP, BRL, KRW & more) or crypto bases (BTC, ETH, XRP, BNB, NEO, USDT, PAX, USDC, & more).
■ Chart the trend of your crypto investments over time with your personal portfolio graph.


EXCLUSIVE UPDATES DIRECTLY FROM CRYPTO TEAMS WITH BLOCKFOLIO SIGNAL
■ Cut through all the misinformation in the crypto space and receive curated signals directly from the leadership teams of the crypto coins you care about (Monero, Ontology, VeChain, Nano, Bytecoin, Lisk, etc.).


LIVE EXCHANGE PRICES & MARKET ANALYSIS
■ Global coverage with 300+ crypto exchanges (Coinbase Pro, Binance, Kraken, Bittrex, CryptoGo, Cryptopia, KuCoin, Poloniex, Bitstamp, GXChain, HitBTC, Bitfinex, Paxful, EtherDelta, BitMEX, YoBit, Bithumb, Coinmama, Huobi, etc.)
■ View crypto candlestick charts and real-time order book information for every crypto coin. Compare altcoin prices with live crypto charts.
■ Set custom crypto price alerts to get notified immediately when prices move. Get notified about the cryptocurrency rates you care about.
■ Stay up-to-date with the latest crypto news from CoinDesk, Coin Telegraph and more in your custom cryptocurrency news feed. Read about the latest Bitcoin trends and altcoin trends before you invest in Bitcoin and other altcoins.
■ Now you can account for your crypto airdrops and cryptocurrency mining rewards without entering a BUY or SELL record. Move tokens between exchanges and cryptocurrency wallets with our new Transactions tab.


Millions of users globally love Blockfolio:
■ "Easily the best cryptocurrency monitoring app and has great customer service."
■ "Well worth 5 stars... accurate pricing, easy for beginners, ad free, plenty of functions, highly recommend…"


SAFE & SECURE
■ Add a PIN lock to safeguard your crypto portfolio.
■ Take advantage of the "Hide Balances" feature for added privacy.
■ Recover or transfer your crypto portfolio with our 24/7 support team.


24/7 SUPPORT AVAILABLE
■ You can reach us anytime on our Telegram or by emailing [email protected].

Say hello!
■
Telegram
: telegram.blockfolio.com
■
Twitter
: twitter.com/Blockfolio
■
Facebook
: facebook.com/Blockfolio
■
Instagram
: instagram.com/Blockfolio
■
Blog
: blog.blockfolio.com
■
Feedback
: feedback.blockfolio.com
■
Email
:
[email protected]
Değerlendirme kriteri: 1 Oylar ve 0 Kullanıcı Yorumları
Henüz inceleme eklenmemiş.
Kategorideki Diğer Uygulamalar