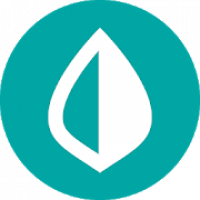 Mint: Budget, Bills, & Finance Tracker
Puan: 4.00 (Oylar: 1)
Finally, there's one place to manage all your finances with ease. Mint is the free money manager and financial tracker app from the makers of TurboTax® that does it all. We bring together your bank accounts, credit cards, bills and investments so you know where you stand. See what you're spending, where you can save money, and track your bills in Mint like never before. You can even keep track of your credit score to help you be smart about it, no credit card required.
SEE EVERYTHING IN ONE PLACE
Get a more complete picture of your financial life. We bring together everything from account balances and spending to your free credit score, net worth and more.
MANAGE BILLS & MONEY TOGETHER
Track bills right alongside your account balances. You'll know what's due, when it's due, and the money you have to put toward your balances.
SAVE TIME & MONEY
With one place to keep track of your finances, there's no need to log into multiple sites. Plus, we'll give you savings tips to help with budgeting and debt.
BUDGET BETTER
Effortlessly create budgets you can stick to. To help you save smarter from day one, we even make a few for you based on your spending.
BE SMART ABOUT YOUR CREDIT SCORE
Get your free credit score, no credit card required. You'll learn how it's calculated and get tips.*
SAY GOODBYE TO LATE FEES
Get bill pay reminders so you pay bills on time and avoid missed payments and credit card fees.
STAY SECURE
We're serious about security and use measures like multi-factor authentication, designed to help you protect access to your account. Plus, Mint comes from the people who make TurboTax®, trusted by millions with sensitive data, and we participate in security scanning with VeriSign.
SYNCS WITH THE MINT WEB APP
Mint's great on the go, but you can also use the desktop version at Mint.com. Sync your bank accounts, credit cards, budgeting, spending and more across your devices. You can even export spreadsheets from the web, and more.
WHY DO MILLIONS TRUST MINT?
Time Magazine: The 50 Best Apps of the Year (2016)
PC Magazine: What to Do When You Go Over Budget in Mint.com (2016)
Nerd Wallet: Financial Fitness - 7 Exercises to Build your Credit Muscle (2016)
Huffington Post: 5 Things To Know After You Graduate (2016)
Tech Times: Save Money in 2015: Here are the Best Money Management Apps (2015)
Kiplinger's: 10 Great Saving Money-Saving Apps (2014)
Money Magazine: Best Finance Tool For Budgeting (2014)
Wired: The Best Apps for Budgeting Your Cash (2014)
Android Connections: Best Personal Finance Apps of 2015 for Android (2015)
FROM INTUIT INC.
Mint is part of a suite of financial tools that includes TurboTax®, QuickBooks®, QuickBooks Self-Employed™ and ProConnect™. Wherever you are in life, whatever you do, Intuit can help you save money and simplify the business of life.
To learn how Intuit works to protect your privacy, please visit
https://security.intuit.com/index.php/privacy
When you download and use Mint, you agree to the Mint Terms of Service https://www.mint.com/terms
*Intuit is not a credit repair company. We do not provide credit repair services to repair or improve your credit profile or score. All information is provided for educational use only.
Message and data rates apply. Reminders subject to interruptions due to various reasons including but not limited to internet/mobile service outages. Account balances may not immediately reflect recent transactions. Internet/mobile data required for financial data refresh.
Mint currently connects to US and Canadian financial institutions only.
Değerlendirme kriteri: 1 Oylar ve 0 Kullanıcı Yorumları
Henüz inceleme eklenmemiş.
Kategorideki Diğer Uygulamalar