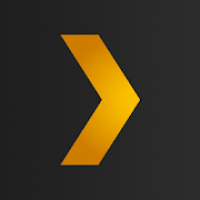 Plex
Puan: 2.50 (Oylar: 2)
Plex brings together all of your favorite media and streams it to any screen, big or small. All your video, music, and photo libraries available along with your preferred podcasts, web shows, streaming music from TIDAL, and online news delivered to your Android TV, Fire TV, PC, Mac, or Android phone. You can also watch and record FREE over-the-air broadcast TV, including major networks with a compatible tuner and antenna. Try Plex FREE!
• Magically organize all your personal media—photos, music, movies, shows, even DVR-ed TV—and stream it to any device in a beautiful, simple interface, and Plex adds rich descriptions, artwork, and other related information
• Enjoy music streaming from TIDAL, including 59 million high-quality tracks and 250,000 music videos; augment your existing library or just listen to TIDAL—right in Plex
• Search for your favorite podcast or discover new ones through personalized recommendations. Plus: 30 second skip, variable speed playback, rich discovery, and full Plex-style support for cross-device playback status (including On Deck, so you can pick back up where you left off on any device)
• Watch your favorite web shows from a variety of sources
• Get personalized and trusted video news from over 190 global publisher partners (and growing!), including CBS, Financial Times, Euronews, and top local news sources for over 80% of markets in the US
• Cut the cord! Go premium with a Plex Pass and use Plex Live TV & DVR so you can watch and record free over-the-air HD TV, at home or away, like NBC, ABC, CBS, and FOX, with any supported digital antenna and tuner
• Enjoy free features, like remote access, sharing, security, and casting, see your media beautifully enhanced with rich descriptions, artwork, ratings, and more
• View videos stored right on your mobile device or an SD card in Plex's beautiful interface
• Enjoy premium features with a Plex Pass subscription: DVR & Live TV, Camera Upload, Premium Photos, Mobile Sync, Parental Controls, VIP Perks, and much more
Want to use Plex on all of your devices, any time, anywhere? Visit https://www.plex.tv/ for more information. Note: If you've already purchased the app through the Amazon App store or you have a Plex Pass, you do NOT need to purchase again! Your previous purchase will be automatically detected.
NOTE: Playing media from your Plex library on mobile devices is limited (one minute for music and video, watermark on photos) until the app is unlocked. For full functionality, get a Plex Pass -OR- make a small, one-time, in-app purchase for app access. Streaming personal media requires Plex Media Server version 0.9.11.1 or higher (available for free at https://plex.tv/downloads) installed and running to stream to other devices. DRM-protected content, ISO disc images, and video_ts folders not supported.
FREE FEATURES
• Remote access & sharing
• Security & privacy
• Rich descriptions, artwork, ratings, and more
• Flinging of photos and videos from your mobile's Camera Roll to Plex apps on virtually any platform
• Remote control Plex on your big screen with your mobile device
• Enjoy streaming of any media on your Plex Media Server to other Plex apps
VIDEO
• No built-in Android player? No problem! Use Plex as your go-to-player for any file (locally and remotely from your Plex library) including MKV, MP4, MOV, AVI, WMV, and more
• Watch your favorite web shows
• Stay up-to-date with Plex News: a free, personalized newscast with trusted local, national, and international news sources
• Listen to your favorite podcasts—no subscription or server required
• Full support for subtitles, including SRT, PGS, SSA/ASS
• (Plex Pass) Add movie trailers and extras to your collection
• (Plex Pass) Set parental controls to customize your family's experience
• (Plex Pass) Wirelessly sync videos to your mobile device for offline playback
MUSIC
• Play almost any music file, including MP3, M4A, FLAC, ALAC, and more
• (Plex Pass) Show lyrics for recognized music
Değerlendirme kriteri: 2 Oylar ve 0 Kullanıcı Yorumları
Henüz inceleme eklenmemiş.
Kategorideki Diğer Uygulamalar