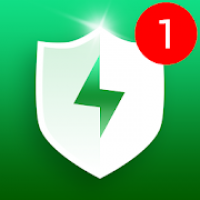 Virus Cleaner - Antivirus, Booster, Phone Clean
Puan: 4.00 (Oylar: 1)
Virus Cleaner - Antivirus, Booster, Phone Clean (🏆4.7 ★ ★ ★ ★ ★)- High rated security & cleaner app for Android- Antivirus, Clean Junk Files, Keep Phone Safe- Virus Cleaner is a professional antivirus & security phone cleaner app- Junk Cleaner, Virus Cleaner, Memory Cleaner, all in Virus Cleaner
Why Choose Virus Cleaner?
Virus Cleaner is a free antivirus and security app with Virus Cleaner, Junk Cleaner, Phone Booster. Get Virus Cleaner for Android to help protect the phone away from viruses & malware attacks. Virus Cleaner has completed antivirus mechanisms that includes virus scan, virus removal, virus protection.
Virus Cleaner – Professional Antivirus Cleaner
✔Antivirus for Android - acts as a virus cleaner, automatically blocking malware and more on your phones.
✔Virus Scan - Fully scan virus files to protect mobile phone security.
✔Virus removal - Provide the malicious file scan and removal with the professional Antivirus engine.
✔Virus cleaner - acts as a virus cleaner, automatically blocking malware and more on your phones.
✔Virus protection- Real-time protection against virus intrusion with virus cleaner.
Virus Cleaner Key features:
🌟Antivirus - Virus Cleaner always gives you professional and real-time protection. Scan & clean virus to secure your phone safe.
🗑️Junk Cleaner - Virus Cleaner can find & remove junk, residual, cache, and temp files. Free up more space and improve the performance of your device.
🧹Phone Booster - One tap to boost your phone speed, free up RAM and kill background tasks. It will make your phone run faster.
🔐App Lock – Virus Cleaner also provides apps lock. With multiple lock styles to retain privacy, lock sensitive apps and snap intruders with camera permission to protect your privacy. Virus Cleaner software makes sure nobody can access your private apps.
Advanced features:
🌐Safe Browsing - Security Browser which protects browser history and privacy.
📶WIFI Security - Super Fast Cleaner can detect fake WIFI and unauthorized connections. Keep your phone safe from insecure public WIFI.
☃CPU Cooler - Detect and close apps that cause overheating. Monitor phone temperature and high resource-consuming apps constantly, effectively reduce the temperature of your device.
🧹Notification cleaner - Manage and organize notifications effectively, significantly reduce disturbance to users, creating a smooth, clean and fast mobile experience.
More cool features are coming, please stay tuned!
If you have any issues, feedback, suggestion, or just want to say hi, please feel free to let us hear from you at "
[email protected]
" so we can continue to bring you the best experiences and updates.
Değerlendirme kriteri: 1 Oylar ve 0 Kullanıcı Yorumları
Henüz inceleme eklenmemiş.
Kategorideki Diğer Uygulamalar